Gallipoli  to Lemnos 
As war raged around her, Anne endured the heartache of loss, despair and illness whilst forming lifelong memories of travel, camaraderie and friendship.  Anne wrote her personal thoughts, fears and first hand experiences by candle light, often huddled up in her long coat, gloves, and balaclava with her frost bitten toes curled underneath her.  Following are some excerpts of her original diaries.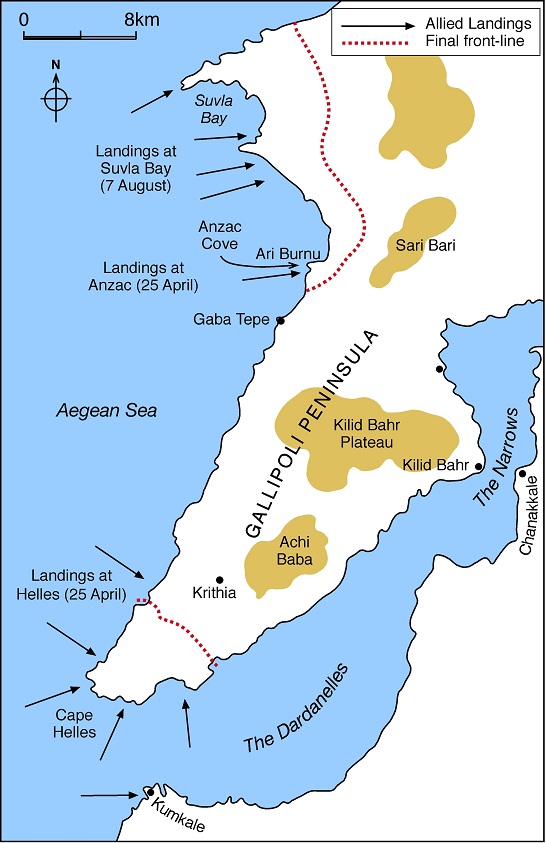 [Anne Donnell's collection – Soldiers sleeping on bank before erection of quarters August 1915 Lemnos]
Matron Wilson and 96 nurses were sent to the Greek island of Lemnos to set up a hospital caring for soldiers from the August Offensive in 1915.
Other than on hospital ships, Lemnos island was the closest the women would be to Gallipoli, just 40 miles away.
"Things here are just too awful for words…we found only a bare piece of ground with wounded men in pain, still in filthy, bloodstained clothes, lying amid stones and thistles. As we lacked tents, beds or medicines, we could do little for most of our patients.  –  Matron Wilson, August 1915
They arrived on the windswept, arid island to be greeted by a bagpiper and no hospital, no supplies, and conditions that were barely liveable.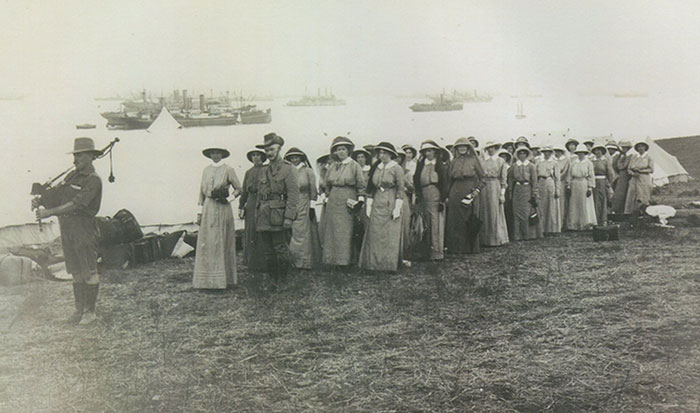 [Anne Donnell's collection – The first batch of Sisters of No. 3 to arrive at Lemnos August 1915, Matron Grace Wilson leading]
The tent hospital presented new challenges for the nurses. They had to learn how to mend tears, re-hook walls, and manage guy ropes. And they were constantly at the mercy of the weather, with tents regularly blowing over.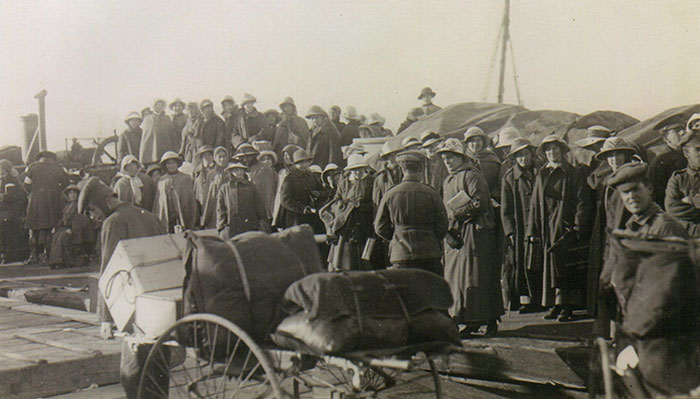 [Anne Donnell's collection, Nurses waiting for barge to leave Lemnos 1916]
Gallipoli Battlefield Travel Specialist (RSL tours)
Picture Courtesy – National Library of Australia
www.constantinopleguide.com
Mitchell Library, State Library of New South Wales and Courtesy copyright holder